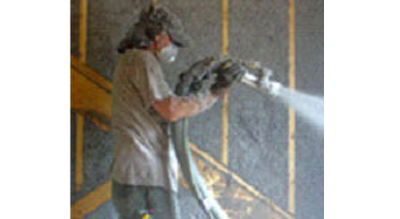 There are many options in home insulation. Homeowners should make a habit of learning the advantages of each type when trying to decide which is best for their home. Wet spray cellulose insulation is a common choice of homeowners as a cost-effective alternative to spray foam insulation.
With wet spray cellulose insulation in Worcester, MA, homeowners with a smaller budget can take advantage of the benefits of cellulose insulation because it is affordable and has many of the good traits of spray foam insulation. This alternative offer significant air impermeability. The wet spray cellulose also has great air-sealing benefits which is another trait that homeowners look for in insulation. This helps keep heated air inside the home during cold weather, and keeps hot air out in the summer. This means the home will be comfortable without the heating and cooling systems being overworked during any time of year.
In order to achieve great results, seek the professional services of an insulation specialist. Installing wet spray insulation can be messy in the hands of non-professionals as it is composed mainly of shredded papers and high percent of recycled or surplus materials. They are blown into the ceiling and cavities using water mist that activates the adhesive properties. Without the right knowledge, skills, and experience in installing this type of insulation, the job may not turn out right.
To find out more about the benefits of wet spray cellulose insulation, contact Custom Insulation Company, Inc.