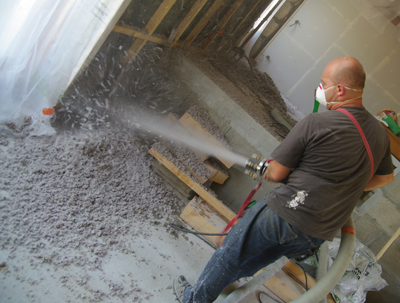 Many homeowners want to update their insulation in order to better winter-proof their homes. For homeowners who want a high quality product and an affordable option, wet spray cellulose insulation is the best alternative in home attic insulation.
Wet spray cellulose insulation in Worcester, MA has excellent air sealing qualities and almost the same level of impermeability as spray foam insulation. Although this option is less expense because of its affordable materials. Wet spray insulation is mainly composed of shredded paper and recycled materials that are blown into cracks and crevices of the attic and walls with the use of water mist.
Wet spray insulation can help lower your energy consumption effectively trapping conditioned air inside your home and keeping the outdoor temperatures out during every season. This insulation option will winter-proof your home for an affordable price. Contact Custom Insulation Company, Inc. to find out more about wet spray cellulose insulation.