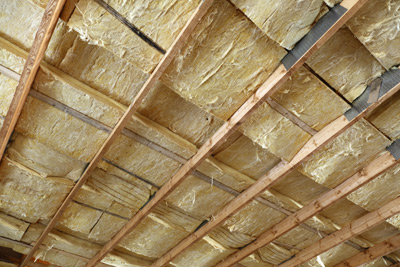 Can you imagine getting through a New England winter without a blanket, literally blanket insulation that traps your body heat? Well, blown-in blanket insulation for your home works very similarly not to trap free body heat, but that expensive warmed air flowing through your home.
The biggest advantage of blow-in blanket insulation is that it maximizes thermal efficiency and provides one of the highest R-value insulation effect attainable.It gives assurance of high performance once it is installed correctly because with professionals doing the unique process of placing a measured amount of dense-pack fiberglass blowing wool behind a proprietary, it assures that dust-free fabric virtually eliminates settling down. Adding more its excellent sound control that completely fills objects inside the wall cavity resulting in excellent sound control. Blown in blanket insulation has become the most preferred insulation method because it has a high-density insulation that delivers the highest R-values on the market today. Another advantage of this blown-in blanket insulation is its flammability. Because it uses a proprietary and approved fiberglass blowing wool that is naturally non-combustible. It assures that this insulation is fully safe and does not support the growth of mold and contains no added formaldehyde.
Blown in blanket insulation completely fills the void due to the process of stretching a fabric on the wall cavity and blowing in fiberglass. This method gives an excellent finished product both in terms of efficiency, and sound attenuation. Further since this is made from recycled content, it delivers maximum performance with minimal weight.
For more tips on Blown in Blanket Insulation, contact Custom Insulation Company, Inc.