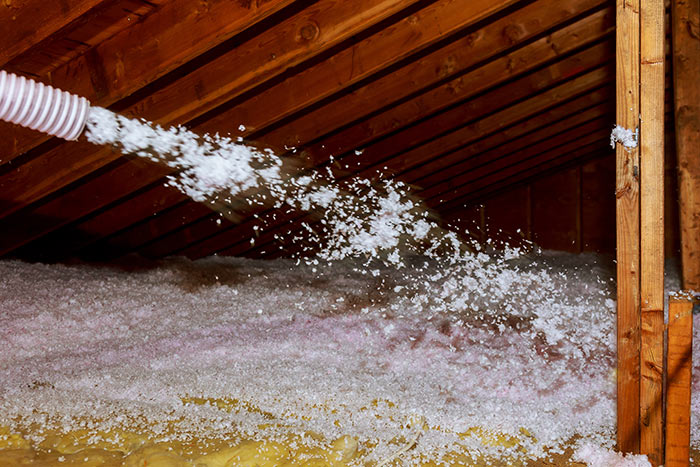 It will protect your home and the environment with blown-in cellulose insulation. Since it is made from recycled materials, it offers excellent thermal performance and soundproofing. Go green with your eco-friendly cellulose insulation solutions.
Choosing cellulose insulation is a cost-effective solution that provides excellent thermal performance. It reduces heat transfer and lowers the energy consumption. Whether you are looking to insulate your walls or attics, our professional team will deliver outstanding results, keeping your home cozy and comfortable all year round. Since cellulose insulation is made completely of recycled and environmentally safe materials making it an eco-friendly option. It is an environmentally conscious choice that will contribute to a greener world. This type of insulation will fill in easily around beams, pipes, wires, and other unique shapes and objects. In addition, it provides optimal efficiency and comfort. It has superior cavity-filling properties that creates an energy-efficiency building envelope, ensuring a cozier and more comfortable home. And the most significant factor is that even in extreme cold conditions, cellulose insulation retains its R-value, providing year-round thermal protection for your space. This insulation will shield your home against climate fluctuations.
When it comes to insulation materials, cellulose insulation stands out for a range of advantages. It contributes to health and durability. With its fire-resistant qualities and resistance to mold growth, blown-in cellulose insulation promotes a healthier living environment and endures for the long term. Upgrade your premium insulation with Custom Insulation Company's professional insulation services.
Contact Custom Insulation Company, Inc. for your home insulation needs.